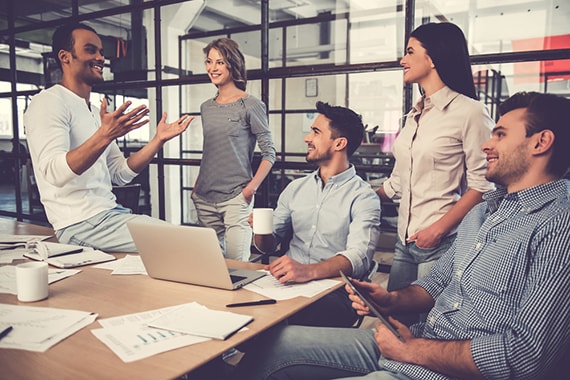 Planning
Our customer-first approach and robust project management protocols mean we ask the right questions during the full situational analysis we conduct before any rollout. We work with you to spec up the system according to your needs, decide what data to bring across and agree on timelines and required resources.
Migration
Members of our IT team cut their teeth on big CRM brands like Oracle and Onyx and have led major data migration projects for leading international brands. We know migration and have robust protocols in place to mitigate risk. We work with you to agree what needs to be brought in, clean it, de-duplicate it, achieve consistency, test it from multiple angles and then bring it over.
Training
Training is one of our key differentiators. We use a purpose-built learning management system, Clarity University, to create learning pathways based on your unique business practices. Each module is designed for the learner's job function within your business, and each person is tested to identify areas for reinforcement. This makes it easy to quickly onboard hundreds of people and to train new recruits whenever necessary.
Test Environment
We follow a systems development life cycle (SDLC) approach for your project – plan, create, test, and deploy. To us the test phase of the process is arguably the most important. Every project has a safe test environment, both for customised development and fail-safe training.
Support
We have a dedicated support team with intricate system knowledge on standby during business hours in both Australia and the USA.